Inspiring Preservation and Conservation of the Environment and Our Wildlife
At the Wildlife Freedom Foundation, we believe in a future where people and animals can and will live in harmony. Let's respect and protect our environment: let's celebrate the value of compassionate co-existence with wildlife.
The Wildlife Freedom Foundation, Inc. is a non profit organization 501 (c)(3) formed for the purpose of protecting and conserving wildlife and caring for stray animal populations in NYC.
Among other causes, the Wildlife Freedom Foundation (WFF) works to control and reduce the population of stray cats in NYC through the TNR (Trap-Neuter-Release) and get them adopted when possible; to provide care for stray cats who are not adopted or adoptable; to advocate to prevent and end ALL forms of cruelty towards animals.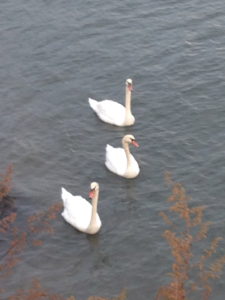 During bird migration season, h
ow can you help the birds avoiding to collide with your windows?
Draw blinds, shades and curtains and Turn Off unnecessary interior lights during this upcoming fall migration season!**
New York is part of the Atlantic Flyway, which many migrating birds use to reach warmer climates.  Glass windows are the greatest threat to migratory birds. Please draw blinds, curtains and/or shades in your apartment and lobbies. Please make the windows visible to birds and you will help saving their lives.

Each migration season, twice a year, nearly one third of the bird species found in the United States, diurnal and nocturnal, die by colliding with buildings. Fast fliers like: finches, hummingbirds, swallows etc. are considered diurnal or daytime migrants. The cuckoos, flycatchers, warblers, orioles, waterfowl are nocturnal taking off within an hour of sunset and flying through the night. It is vital that we do all we can to minimize or better eliminate these dangers whenever possible. Read more:
Architects around the world have created fantastic bird friendly structures that incorporate little or no exposed glass i.e. New York Times building in NYC (by FX Fowle and Renzo Piano). However, designing a new structure to be bird friendly does not need to add much to the cost of construction. There are many different solutions.
The Wildlife Freedom Foundation encourages Cornell Tech to implement sustainable bird-friendly construction on Roosevelt Island.